Play by Ear
We believe that musical sensitivity is a common gift, and can be discovered by singing, dancing, playing old games and preparing theatre performances. We focus on preserving the most precious elements of the multicultural Polish tradition and try to adapt it creatively to our times, so that it lives on.We create musical, theatrical and educational events – "Little Mazurkas", "Kusy Janek", "Brother and Sister", "Bird Wedding", "Dragon's Lullybie" – publish CDs with lullabies, songs and games that develop childrens musical activity. We plan (besides new recordings and performances) to create the International Net of people and organizations, playing with children and exchanging experiences.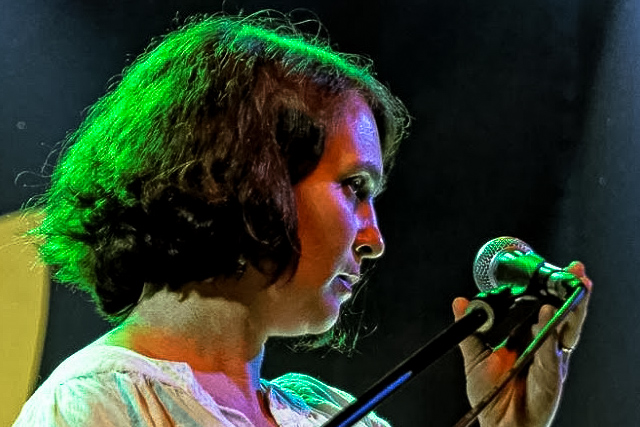 Kaja Prusinowska
A singer, painter, playwright, and mother of five, Kaja Prusinowska is an award-winning folklorist specializing in folktales and children's games. She has collected and studied games, tales and other folkloric expression from countries around the world, comparing them with those of Poland. For the annual Mazurkas of the World Festival in Warsaw, she manages a children's programme called Little Mazurkas. For the "Play by Ear" Theatre she has organised projects focused on the children's folklore of Poland, Italy, Lithuania, Latvia and Estonia, creating performances that have been presented on a number of respected stages. In 2017, Kaja and "Play by Ear" were invited to perform in conjunction with the acclaimed exhibition Every-day Patriots, organised by the Museum for Children at the National Etnographic Museum in Warsaw. In 2016, she was awarded a Grand Prix by the Polish Music Critics Association for her essay "Mommy: The Good and the Bad," recognised as the best article about music published that year.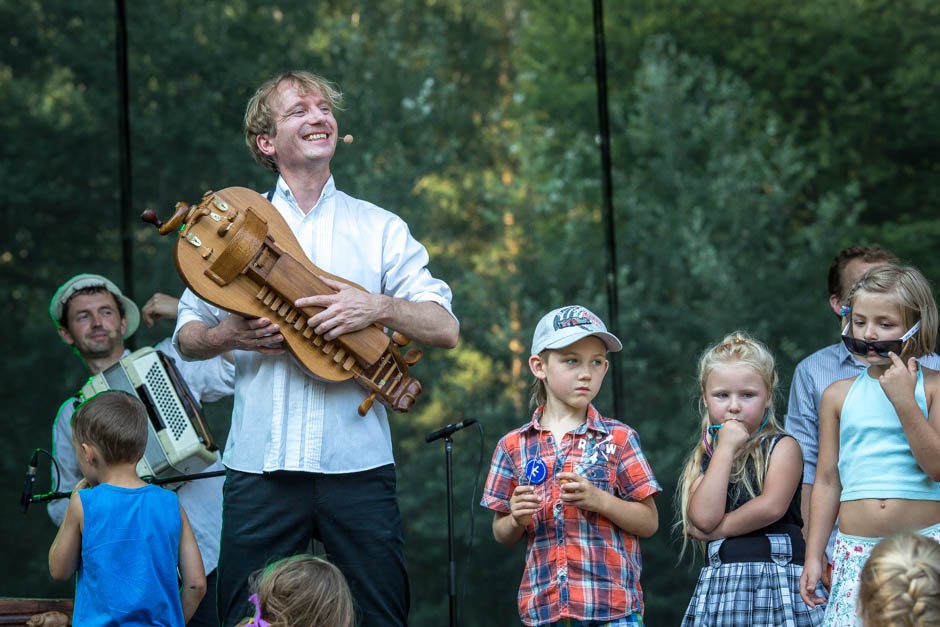 Janusz Prusinowski
Fiddler, who also plays the dulcimer, Polish accordion and the hurdy-gurdy; singer and composer. He learnt to play from village musicians and was an early pioneer of the traditional village music revival in Poland. Janusz has played in various bands, including Bractwo Ubogich and Kapela Domu Tańca, and is a co-founder of the "House of Dance" Association (1994). Over the years he has performed concerts throughout Europe, as well as in Africa, Asia and North America, played at hundreds of dances and sung at numerous church fairs. As a musician and composer he cooperates with the Polish Radio Theatre and the Scena Lubelska 30/32 theatre in Warsaw. Together with his wife Kaja he runs the "Play by Ear" children's theatre; they also compose songs and lullabies. The author of an educational programme, he leads workshops in singing and fiddle-playing. He has organised numerous cultural events and is the artistic director of the "Mazurkas of the World" festival www.festivalmazurki.pl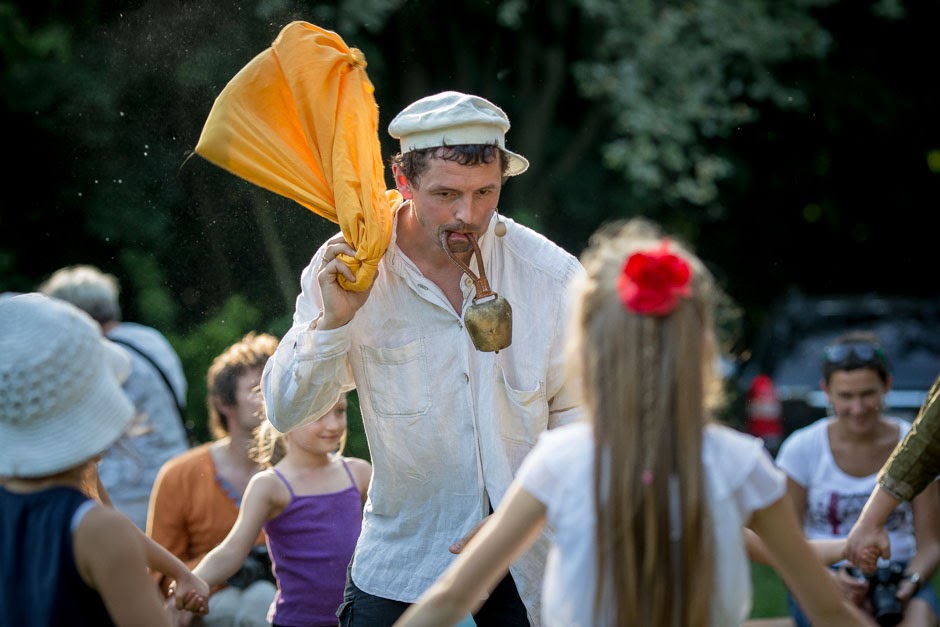 Piotr Piszczatowski
Actor and co-author of performances at the "Słuchaj Uchem" [Play by Ear] theater; Musician at "Janusz Prusinowski Kompania"; singer at "Monodia Polska"; co-inventor of the "Wszystkie Mazurki Świata" [Mazurkas of the World] festival and originator of the Instrument Fair at the same festival; actor and co-composer at the "Studium Teatralne" theater from 1996 to 2007; Initiator of events and activities to promote Polish traditional music at the Womex fair since 2012; ; Artistic director for www.akademiakolberga.pl and author of www.targowiskoinstrumentow.pl/
Avid dancer, reveller, bon vivant;
Sociologist by education; privately, companion in Dorota's quests and peregrinations and father to three adolescent citizens.